Sales
The MPM Group, Sales Department provides cost effective and intelligent solutions for proposed mechanical services installations.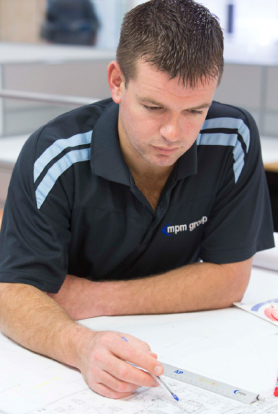 Drawing on over 30 years of experience, we have accumulated a substantial archive of pricing rates and records enabling the production of highly accurate and competitive submissions.
The MPM Group have developed an in house computerised tender management system to distribute tender documentation to relevant subtrades via electronic means to oversee information dissemination including drawings, specifications and tender addenda. This, combined with our extensive supplier and sub contractor base, provide the MPM Group with the ability to give the best value estimate of any mechanical services proposal.
The MPM Group undertake a thorough engineering review of all projects at the time of tender to provide our Clients with value – engineered options that retain the design intent while providing the best value for capital expenditure. A schedule of alternative proposals is tabled with our conforming bid to enable our Clients to clearly identify the value options available and make an informed decision.